Porto Ghiacciolo – among the beaches to visit in Monopoli (Bari)
Among the most beautiful beaches in the Bari area, precisely in Monopoli we undoubtedly find Porto Ghiacciolo.
Among the most beautiful and suggestive beaches to visit in Monopoli there is that of Porto Ghiacciolo.
It is a small cove in the city, with crystal clear waters. It is located in a particular position, at the foot of the Abbey of Santo Stefano, an ancient structure built in 1086 with the aim of defending the city of Monopoli from attacks during the medieval period.
Today the beach is an important attraction both for citizens and for many tourists. You will be fascinated by this place where the Abbey located sideways to the beach creates an authentic setting, where sea and history come together.
Heading towards the Abbey, by sea, you can come across small caves, and be fascinated by the wonder of the place.
Near the cove of Porto Ghiacciolo, opposite the ancient building, there is also a Lido where you can rent sunbeds.
The city of Monopoli is 30 minutes south from Bari. Monopoli has one of the most active ports on the Adriatic, and a historic center of medieval origin overlooking the sea, which is worth visiting.
Walking you will be fascinated by the wonderful village overlooking the coast, full of alleys and churches, squares and clubs. These include the typical Masseria

Polignano a Mare is among the 10 places to visit absolutely during your holiday in Puglia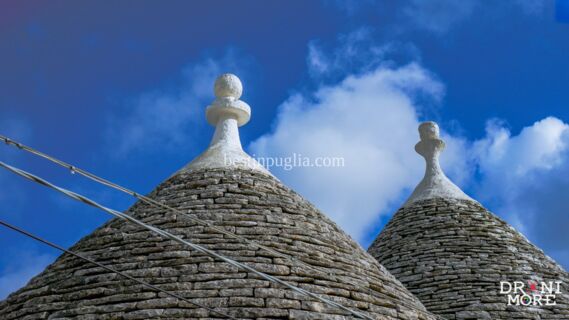 The best places in Puglia. [2022]
Discover the best places in Puglia: beaches, guided tours, food and wine experiences.
Discover all the information about beaches, Holiday homes, Food and wine tours, Booking of guided tours and Luxury holidays in Puglia.
Don't miss our guides on the best destinations and offers. Discover the best beaches, guided tours and the best things to do in Puglia.