Christmas Ostuni 2022 Events and Christmas markets
Complete program of Christmas events in Ostuni 2022. List of Events and Christmas markets in Ostuni for Christmas 2022
Ostuni is also ready to celebrate Christmas 2022. The calendar of events for Christmas Ostuni 2022 is being defined.
At the opening of Christmas 2022 in Ostuni, on Sunday 5 December 2022, 2 events are scheduled
Crochet Christmas tree installation.
Street Magic Fantasy show
On the occasion of Christmas in Ostuni, Sunday 5 December 2022 in Piazza Italia there will be the installation of the Christmas tree made in crochet by the ladies of Ariadne's thread and association "Le Radici del Sud".
Street Magic Fantasy show
Also on December 5th there is another unmissable event, the "Street Magic Fantasy" show.
25 Disney characters loved by children will animate the streets of the town supported by a street band. The departure is scheduled from Piazza della Libertà at 18:30 with arrival in Viale Pola.
Christmas Ostuni 2022
On Monday 6 December 2022 the Christmas luminaries will be set up in Ostuni which will then be turned on with the video mapping show scheduled for 8 December 2022 in Ostuni in Piazza della Libertà.
The third edition of "Santa Claus comes from the sea" will be held from 8 December to 22 December 2022 at Villanova. During these days, children will be able to visit the small wooden house of Santa Claus decorated and set up at the Naval League of Villanova. On December 22nd Santa Claus will arrive by boat from Ostuni beach (Villanova).
From 21 to 23 December 2022 "The Magic of Christmas" event at the San Francesco Cloister.
Program and calendar of Christmas 2022 events in Ostuni
December 17, 2022: Christmas under the stars. A Christmas dance show will be held in piazza della Liberta at 19:00. The exhibition is organized by the students of the "Free Talents" school. The event is free.
From 18 December 2022 to 6 January 2022: there will be an exhibition of artisanal nativity scenes, at the San Francesco Cloister.
December 19, 2022: street artists festival. At Viale Pola at 19:00 you will be able to see performances by many street artists.
21-22-23 December 2022: "The magic of Christmas" At the Cloister of San Francesco from 10:00 to 12:30 and from 15:00 to 21:00 you can visit the Christmas village. Everything will be festively decorated, with many artists and jugglers. Children can visit Santa's castle and deliver letters to the elves.
December 22, 2022: At 5:30 pm Santa Claus will arrive by boat in the Port of Villanova. Santa Claus will deliver chocolates and candies to those who await him. The children can then give him the letters.
December 26, 2022: at 21:00 there will be a gospel concert at the cathedral of Ostuni. Ella Amstrong will perform with other instrumentalists of the Italian Singer gospel.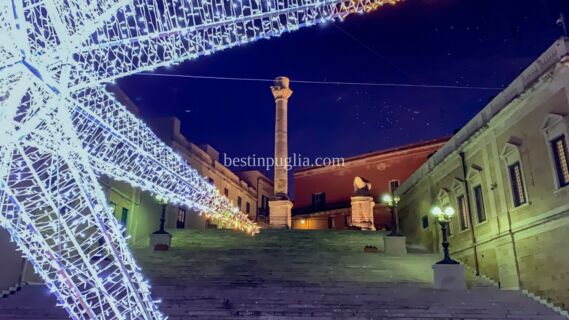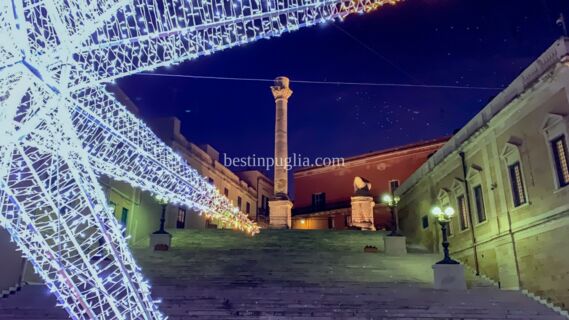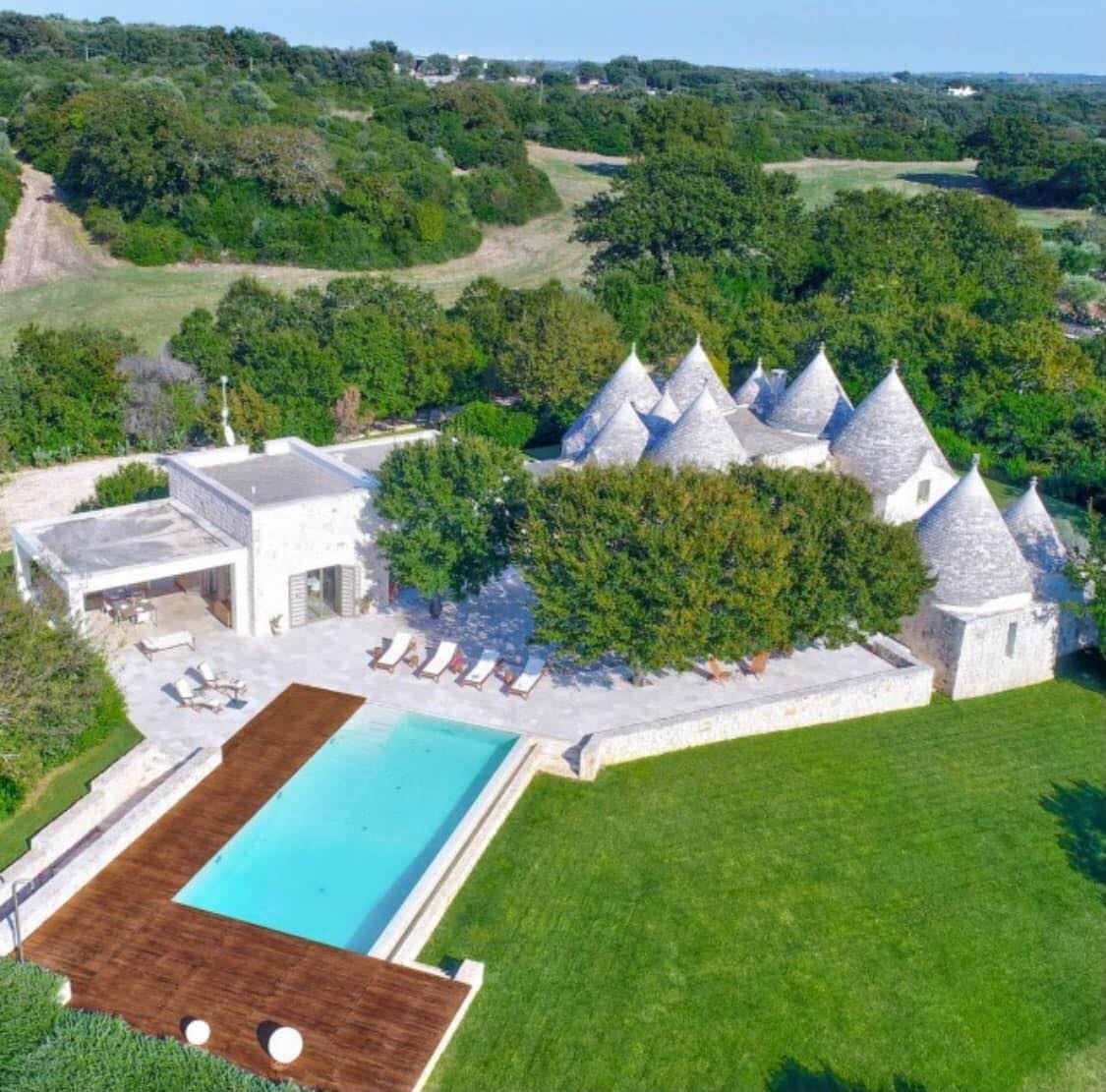 Find out what to see in Valle D'Itria and its beauties. A journey between culture and tradition. From the Trulli of the Itria Valley to the most beautiful places to visit.
The best places in Puglia. [2022]
Discover the best places in Puglia: beaches, guided tours, food and wine experiences.
Discover all the information about beaches, Holiday homes, Food and wine tours, Booking of guided tours and Luxury holidays in Puglia.
Don't miss our guides on the best destinations and offers. Discover the best beaches, guided tours and the best things to do in Puglia.